2022 Afterschool Champions
On Dec. 1, 2022, PSAYDN honored 10 individuals and one organization as Afterschool Champions for outstanding work in developing, supporting and promoting meaningful high quality afterschool or out-of-school time (OST) programs to benefit children, youth and families across Pennsylvania.
The annual champion recognitions emphasize the importance of afterschool and summer learning programs in the state. The awards align with PSAYDN's mission to promote sustainable, high quality out-of-school time youth development programs through advocacy and capacity building to enhance the welfare of Pennsylvania's children, youth and families.
Outstanding Policy and Advocacy Award
Tina Carter, Meadville Family YMCA, Meadville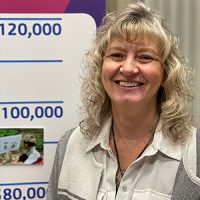 Tina serves as chair of the Pennsylvania Alliance of YMCAs (Alliance) Task Force on Child Care and Early Learning and was instrumental in helping me review, evaluate and suggest changes to the draft BOOST legislation. Tina's advocacy excellence included her coming to Harrisburg to present testimony before the YMCA Legislative Caucus on OST and child care. She also met with legislators and staff to push for BOOST and OST funding. As a member of the Alliance's Executive Committee, Tina has kept OST at the forefront of both our public policy and service delivery discussions. Quite frankly, the Y's advocacy for BOOST and OST in general would have been nowhere without Tina's dedication, leadership and drive for success. I strongly recommend her to receive the Afterschool Champion Award for Outstanding Policy and Advocacy. Thank you.
Nominated by David John, Pennsylvania State Alliance of YMCAs
Outstanding Quality Award
Amy Burrows, Propel Schools, Pittsburgh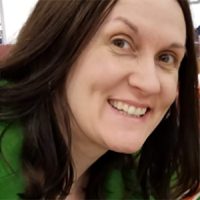 After working with YMCA Camp Chandler and Disney Cruise Line, Amy became involved with Propel Schools through AmeriCorps KEYS Service Corps. Amy has been a Title I instructional aide, AmeriCorps supervisor, and afterschool coordinator at Propel McKeesport.
After working with afterschool programs at McKeesport, she was then hired as an assistant director of afterschool. In that position she has worked for 10 years behind the scenes to ensure that afterschool sites have the quality programming and supplies that they need. Amy works tirelessly and can often be seen late into the evening talking with site coordinators, visiting and helping at afterschool programs, and working with her colleagues to help with grant development and evaluation. Amy is also a key person in the development of afterschool professional development and an editor and creator of afterschool materials. She works closely with Propel Afterschool artists and is instrumental in producing the annual Afterschool Gala which is held at an area museum, drawing 250 or more family members each year.
Her endless energy and smile are known across all 13 Propel sites. Amy is a communicator. She knows families, scholars and colleagues across Propel. Her lists and knowledge of clearance processes and finance make her an integral and irreplaceable part of the afterschool program. She works with providers across the area, ensuring that they bring the best programs possible. Ask anyone from the YWCA, Boy Scouts and a very long list of other providers, and they will attest to the thoroughness of Amy's efforts. But, it is that genuine love for children and families that sets her aside. She is quite special.
Without Amy, our afterschool program would not have the depth, breadth or resources that we enjoy. Amy may not step into the spotlight, but she always shines.
Nominated by Dr. Rosemary Anderson, Propel Schools.
Aleira Gilbert, Latino Community Center, Pittsburgh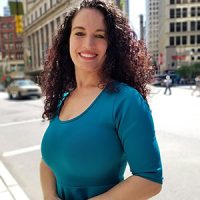 Nothing proves this more fully than the fact that nearly all of our SOY students attended online every day throughout the pandemic just to connect with her and participate in SOY. Aleira is dedicated to carefully planning activities that both meet the specific needs of her Latinx students—taking into account their wishes and desires—and address the SOY Pittsburgh program goals. These goals include academic advancement, cultural empowerment, social and emotional development, and family engagement. SOY Pittsburgh seeks to address each key goal for our Latinx students (and their families), and Aleira's commitment to the program has ensured the program is successful in doing so.
Aleira has invested in relationships with community partners, ensuring that the program includes activities such as artists in residence, hands-on science, coding, Latin dancing, and even outdoors exploration—many of which are experiences our students have never had. She collaborates with the students to plan high interest field trips, and she ensures the students are growing in their skills as multilingual learners along with their pride in being able to speak more than one language. Aleria's own deep pride in being Puerto Rican, bilingual and a professional certified educator sets an amazing example for our Latinx students to follow, which has been deeply impactful during recent times of mixed feelings towards immigrants.
She is their champion in the school and community, advocating for translated materials, appropriate assignments, referrals to the gifted and talented program, and even more translated materials (this is a critical need in Pittsburgh.) As the majority of our students are English learners, all of whom come from immigrant families, they face unique challenges that can sometimes impact their school success. Aleira has gone to great effort to develop positive relationships with the teachers in the school where SOY is hosted, not only in order to help and support the students, but also to assist their families. She is a bridge between school and home for our Spanish-speaking families, and she has created a safe and welcoming way for families who were once intimidated to engage in school.
I could go on (and already have!) about the amazing things Aleria does, but in closing, she has grown the bilingual SOY Pittsburgh program to be of a high quality that provides a variety of activities requested by families and students, designed to ensure students grow academically, take pride in their native language and heritage, and feel safe and welcomed as they grow and develop. She also supports parents to ensure they are effectively engaged in their children's education, no matter what language they speak. Her students love being at SOY, and they know she believes in them and cheers them on every step of the way.
Nominated by Emily Blair, Latino Community Center
LaTea Liggins, YWCA Lancaster, Lancaster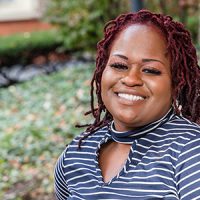 When you walk into our before-and-afterschool classroom at YWCA Lime Street Center, you will see bright colors, mindfulness mantras, a feelings space, students, plants, students, artwork and the smiling face of Ms. LaTea Liggins. LaTea has worked for YWCA Lancaster for four years and is in charge of our before-and-afterschool program that serves about 30 students from the School District of Lancaster (SDoL). SDoL is a large, urban school district that receives Title I funding. The district is richly diverse and has more than 1,800 English language learners who speak 38 different languages. The district also has a large population of students with disabilities and participate in the Individualized Education Program (IEPs).
Most of the students in our program come from families whose income falls below the poverty line; several have IEPs; some have a primary home language other than English. LaTea treats them all with enthusiasm and care. She meets students where they are. Knowing the challenges they face, she seeks to empower them and plans her lessons and activities through a trauma-informed lens.
Each week, LaTea plans a theme. These themes include topics like Dream Big, Feelings, Just Breathe, and more. This theme is woven throughout the activities each week. For instance, during the Just Breathe week, LaTea led her students in some yoga activities and deep breathing exercises. LaTea also chooses a color each week to represent the theme. During the Just Breathe week, the color was yellow, a joyful, cheery color.
LaTea also helps her students by creating structure and procedures, teaching them about topics like appropriate school bus behaviors, and having individual conversations with students when they misbehave to understand what is causing their behavior. Students know they can trust LaTea to listen to them and be fair and consistent.
LaTea not only tries to help her students learn, but she is a lifelong learner herself. She is currently taking courses at HACC, Central Pennsylvania's Community College to get her associate degree in early childhood education.
Finally, I would be remiss if I did not mention that LaTea is doing all this work while fighting an ongoing battle with breast cancer. She has taken time off as needed for her health and continues to be totally dedicated to her students. For instance, last week LaTea had an appointment for her treatment in the afternoon, and she still came to the staff meeting that evening. She works to prepare her room and lesson plans to be consistent even if she will miss work because of her health. When she took a leave of absence this summer, her presence was greatly missed by staff, students and parents.
At YWCA Lancaster, we love Ms. LaTea, and we are inspired by her passion and care for her students. We hope you will consider her for this much deserved award. Thank you!
Nominated by Laura Sabatini, YWCA Lancaster
Outstanding Sustainability Award
Sofiyah Ibidunni, The Salvation Army, Harrisburg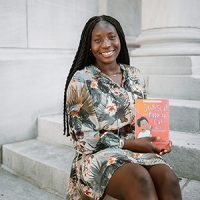 She daily runs a van circuit to provide transportation for students who benefit from the program but lack the ability to previously attend due to transportation issues. The children come out to the van with huge smiling faces to be greeted by Ms. Sofiyah, another staff member and the van to transport them to the afterschool program. She also works to provide small group support for homework help as well as a variety of academic and enrichment programs. Ms. Sofiyah is a great example of outstanding sustainability for the after-school program. The families are very much aware of her care and concern for every single child in the afterschool program.
Nominated by Brenda Ramsland, The Salvation Army
Sirron Gordon, South Philadelphia High School, Philadelphia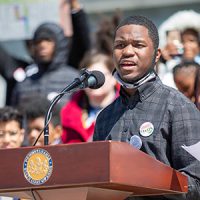 Sirron represented Philadelphia afterschool programs along with his peers at the 2022 Afterschool Advocacy Day in Harrisburg where he spoke in front of a collected group of members state house and senate, afterschool providers and students.
Currently, Sirron is in his first year at Community College of Philadelphia where he is pursuing a career in graphic design and digital marketing. He is still a part of the Sunrise family—he has begun mentoring younger students in the program and has been a part of Sunrise's recruitment efforts for new students.
Nominated by Noah Lattanzi, Sunrise of Philadelphia
Luis Sanchez Velasco, ACLAMO, Norristown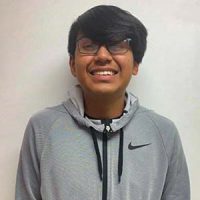 He is currently a high school senior, and through our education programs he has continued to serve as a mentor for our youth and has developed quite a passion for educating. He plans to attend college next year and pursue his dream of becoming a teacher. Because of his mentorship skills, he was given the opportunity to attend Philadelphia's The Big Thing Education Summit where he was a panel speaker. Here he got to share his experience of attending public school in the Norristown area as a bilingual Latino student. Luis continues to be a leader and pioneer for students in our programs and we can't wait to see his continued success!
Nominated by Emily Ciliberti, ACLAMO
Representative Lynda Schlegel-Culver, Pennsylvania House of Representatives, Sunbury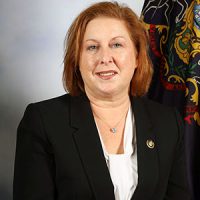 Rep. Lynda Schlegel Culver is serving her seventh term in office, having first been elected in 2010. She represents residents of the 108th District, which consists of Montour County in its entirety; and in Northumberland County, the City of Sunbury; the boroughs of McEwensville, Milton, Northumberland, Riverside, Snydertown, Turbotville and Watsontown; and the townships of Delaware, East Chillisquaque, Lewis, Point, Rockefeller, Rush, Turbot, Upper Augusta and West Chillisquaque.
Lynda is a first-time committee chairman in the 2023-24 session, in addition to serving as a member of the Legislative Budget and Finance Committee.
A lifelong resident of Northumberland County, Lynda has defined the course of her life by service to family, friends and community. For more than 20 years, she served as a staff leader in the office of former state Representative Merle Phillips. In that role, Lynda learned the ins and outs of state and local government, while dedicating herself to coordinating top-notch constituent service for local residents turning to the office for help.
Outside her professional role, Lynda offers time and leadership to many local community organizations, including the Early Learning Investment Commission, Greater Susquehanna Valley Chamber of Commerce and Central Pennsylvania Chamber of Commerce, the Community Giving Foundation, Everyone's Playground Advisory Council, the United Way of Pennsylvania, Soroptimist International, and Sunbury Revitalization Inc. (SRI). Lynda also serves as a member of the advisory board for The Salvation Army of Sunbury as well as the Advisory Council for the Deaf and Hard of Hearing.
Lynda is honored to have been the recipient of several different awards including: Guardian of Small Business by the National Federation of Independent Business (NFIB); the 2021 "Advocate for Excellence" award from Applied Behavior Analysis (ABA) in PA Initiative to change the future for all children in Pennsylvania with autism spectrum disorder; the 2020 Start Strong PA Legislative Champion Award; the 2017 Pre-K for PA Champion Award; the 2017 Distinguished Citizen Award from the Susquehanna Council of the Boy Scouts of America; the 2015 Adam Smith Distinguished Leadership Award from Economics PA; the 2014 Dan Foss Heritage Award from the Greater Susquehanna Valley Chamber of Commerce; the 2012 Charles H. Coder Leadership in Entrepreneurial Innovation Award from Bucknell University Small Business Development Center; the 2012 Guy Temple Award from Leadership Susquehanna Valley; and the 2011 Soroptimist International Ruby Award.
A Shikellamy High School graduate, Lynda earned a Bachelor of Arts degree in political science with a concentration in public administration from Bloomsburg University. She is also a graduate of the Leadership Susquehanna Valley Program. Lynda lives in Rockefeller Township with her husband, Tom, and son, Joshua. The family is active at St. Matthew's Episcopal Church in Sunbury.
Nominated by Pennsylvania Statewide Afterschool/Youth Development Network
Representative Elizabeth Fiedler, Pennsylvania House of Representatives, Philadelphia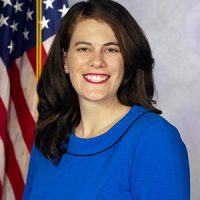 Prior to being elected state representative, Rep. Fiedler was a reporter at public radio station WHYY-FM for a decade, covering community affairs and politics. As a journalist, Fiedler spent her days asking tough questions of people in power and held politicians and other leaders accountable. The best part of her job was helping regular folks in her community share their stories of struggle and success.
As a mother of two sons, she is concerned for the future of education. Fiedler is an advocate for strong public schools, so that each child, regardless of race, gender, economic class or location can attend a fully funded school in their neighborhood. She is working to end high stakes testing that forces educators to teach to a test, and she is a leader in the fight to repair and replace "toxic" school buildings in Philadelphia and across the commonwealth.
Fiedler is also an advocate for quality out-of-school time programs. She has a close working relationship with Sunrise of Philadelphia, an out-of-school time provider with nine sites in Philadelphia, including four in her district.
Affordable health care also is a top priority. She supports health care as a human right, with the goal of winning Medicare for All and codifying a woman's power to make her own choices about her health and her body.
She cares deeply about the environment and clean renewable energy; an economy that supports the needs of regular people, not corporate and special interests; and a democracy and justice system that works fairly for all.
Fiedler is the daughter of two union public school teachers and grew up in rural Pennsylvania. She is raising two young boys on a small block in South Philadelphia.
Nominated by Noah Lattanzi, Sunrise of Philadelphia
Representative Michael Schlossberg, Pennsylvania House of Representatives, Allentown
Rep. Schlossberg also spoke at the PSAYDN Afterschool Advocacy Day Rally and made it clear that he strongly understands the value of OST. Rep. Schlossberg is a worthy recipient of this award.
Rep. Schlossberg is committed to a strong and vibrant Pennsylvania serving the best interests of people, not special interests. He knows what we all know—Pennsylvania works best when workers are paid a fair wage, have good health care, live in a safe and affordable home, and can save some money for education and a secure retirement. Rep. Schlossberg is a champion for world-class education, regardless of zip code, for all our children through early childhood learning, neighborhood schools and career, technical and higher education. In 2021, he was elected Democratic Caucus administrator by his colleagues. In prior sessions, Rep. Schlossberg was the chair of the Northeast Regional Delegation.
Since taking office, Rep. Schlossberg has proven to be an effective legislator, serving the needs of his district as well as fighting for the values important to Pennsylvanians.
In prior sessions, Rep. Schlossberg's proposals to increase mental health services for first responders and rape survivor child custody and support legislation were also approved by the General Assembly and signed into law by Governor Wolf. He was also instrumental in the transportation funding legislation approved during the 2013-14 session, helping to secure significant investments in the Lehigh Valley's transportation system.
In 2014, with the death by suicide of Robin Williams in the news, Rep. Schlossberg shared his own struggles with depression and anxiety in an op-ed in the Morning Call. His story set forth a very public conversation about mental health and stigma which has become a central focus for Rep. Schlossberg. As a result, he has been a keynote speaker at conferences, advanced legislation in the General Assembly and been invited to Washington, D.C., to help Congresswoman Susan Wild's efforts to enact federal legislation to improve mental health care delivery across the country. Rep. Schlossberg was also appointed to the Mental Health and Justice Advisory Committee for the Pennsylvania Commission on Crime and Delinquency and was named co-chair of the Suicide Prevention Task Force by Governor Wolf.
To address Pennsylvania's mental health care crisis, Rep. Schlossberg laid out his agenda, "HOPE for PA," in 2022. This would invest $100 million in public safety by creating safe and healthy communities, improve care by addressing provider and capacity shortages and help more people through training, education and outreach. Shortly after, Governor Wolf signed the 2022-23 budget approving an additional $100 million to improve mental health care in Pennsylvania. Representative Schlossberg was then appointed to the Behavioral Health Commission on Adult Mental Health, which was tasked with creating a strategy to allocate those funds.
Rep. Schlossberg's wife, Brenna Schlossberg, is a teacher in the Allentown School District. They have a son in middle school and a daughter in elementary school. The family is complete with rescue dog, Lexi. Born and raised in Livingston, New Jersey, Rep. Schlossberg moved to Allentown to attend Muhlenberg College. Prior to being elected to the House of Representatives in 2012, he worked for the Greater Lehigh Valley Chamber of Commerce, providing assistance to small businesses with technology and social media. He also served as a member of Allentown City Council.
Nominated by David S. John Jr., Pennsylvania State Alliance of YMCAs
21st Century Community Learning Centers, Allentown School District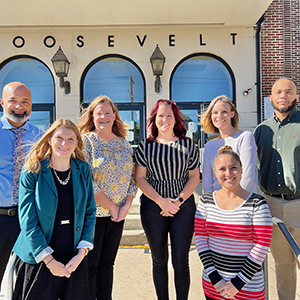 The program offers educational activities designed to help students with homework and improve their reading and math skills. Enrichment activities such as art, music, physical education and science are offered daily. The 21st Century partnership with Wildlands Conservancy brings basic science in nature concepts to elementary school students with the Wild Things series, Environmental-STEM (E-STEM) programming to middle school with Science in Nature, and career-based learning to high school students with Kickstarting Conservation Careers. The programs are hands-on, and inquiry-based, and encourage concepts relatable to the learner. Studies show time in nature enhances creativity, critical thinking and problem-solving skills thereby boosting reading, writing, math, social studies and science performance. It increases focus, reduces symptoms of ADHD, and increases enthusiasm and engagement with learning. 21st Century afterschool programming extends and supports the in-school academic framework in a safe space and, in the case of the 21st Century and Wildlands Conservancy partnership, brings all the benefits of time in nature to students who likely will not experience it during the traditional school day.
Nominated by Denise Bauer, Wildlands Conservancy